Henry County is home to several family farms that bring agricultural experiences and fun fall activities for everyone. Fall is a great time of year in Henry County: the leaves are changing into yellow, orange, and red. In addition to festivals and beautiful trails and parks, here are a few destinations for you to visit:
Jacob's Family Orchard
Jacobs' Family Orchard is owned by Wayne and Samantha Jacobs. The orchard has been in the Jacobs family since 2002. Before that it was known as Anderson Orchard, owned by the Anderson Family. The property was purchased from the US government by a World War I veteran who established the orchard.
Jacobs' Family Orchard boasts a farm store featuring famous apple cider slushies, cider, and donuts. There are apples for purchase throughout the season and other produce. Along with delicious desserts and foods, you can find a pumpkin patch, sunflower trail, farm-themed play area, and wagon rides through the orchard. The season is the first week of August through the first weekend of November.
This is a wonderful place families can spend a Saturday soaking in the sunshine and snacking on delicious apple cinnamon sugar donuts. Have lots of fun picking out pumpkins with the family and venturing through the sunflower trail and play area.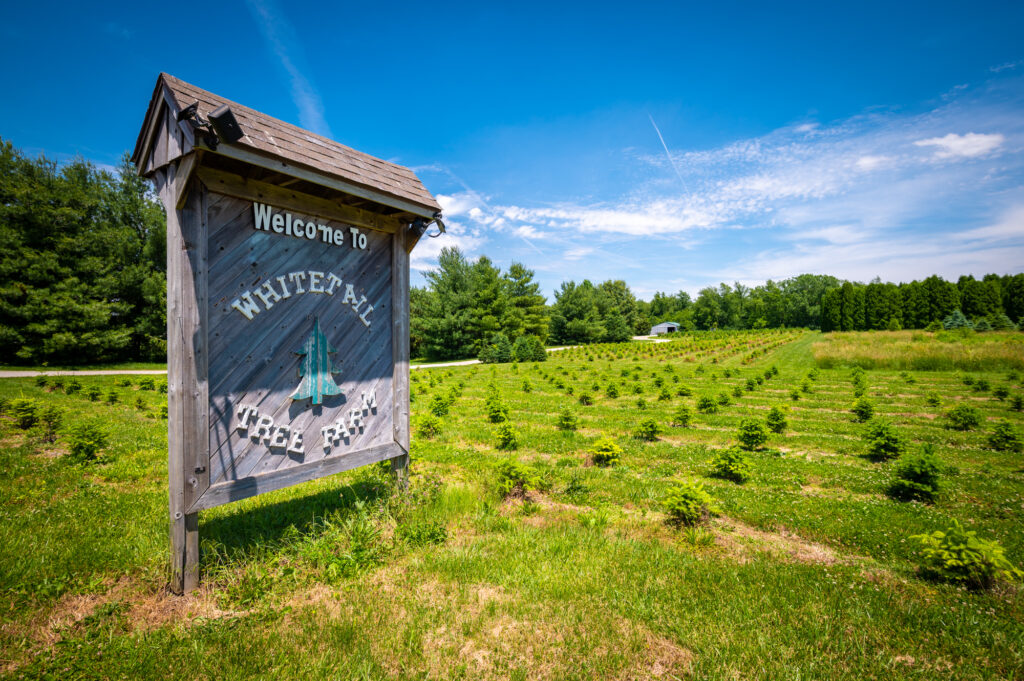 Whitetail Tree Farm
Whitetail Tree Farm is another great place to have fall fun on the farm. The farm hosts a pumpkin harvest festival, a corn maze, and an array of fall- themed games. Whitetail Fall Fun is opened on the weekends through the month of October. Additionally, Whitetail offers field trips to school groups.
The farm is known for Christmas tree sales from Thanksgiving through December. Whitetail serves as an event venue, popular for hosting weddings on the weekends and is open for community events during the week.
Artie and Gail Ratliff started the farm and ran it for 20 years. Brandon and Amy Miller purchased the farm in April of 2016 and are the current owners.
The Whitetail Tree Farm is an awesome place to enjoy fall activities. Adventure through the 10-acre corn maze, visit the pumpkin patch, and refresh with donuts, cider, and more yummy treats.
L & K Farms
L & K Farms is owned by Kent Koger, a third-generation farmer, alongside his sons (fourth generation farmers.) They have a large grain crop company and raise about 600 head of cattle. In addition to the farming and freezer beef business, the Koger's operate a destination farm stand open 24/7.
They grow vegetables to sell, and often host special events at their farm stand with food trucks and other vendors. Their sweet corn is renowned, and they have a giant blow-up "Corny" that indicates when corn is available. In the fall, you can find freshly made donuts, a wide selection of pumpkins and spectacular mums.
Fall Festivals in the County
There are popular fall festivals throughout the county, which you can find on our events page. These festivals usually include vendors, live music, food, and other activities. This year in downtown Knightstown, the town has scarecrows on nearly every corner providing a fun photo opportunity.

Henry County is full of fun things to do in the autumn, so take time to visit these destinations this fall and make some memories to last a lifetime!